Shop ACRYLICANA!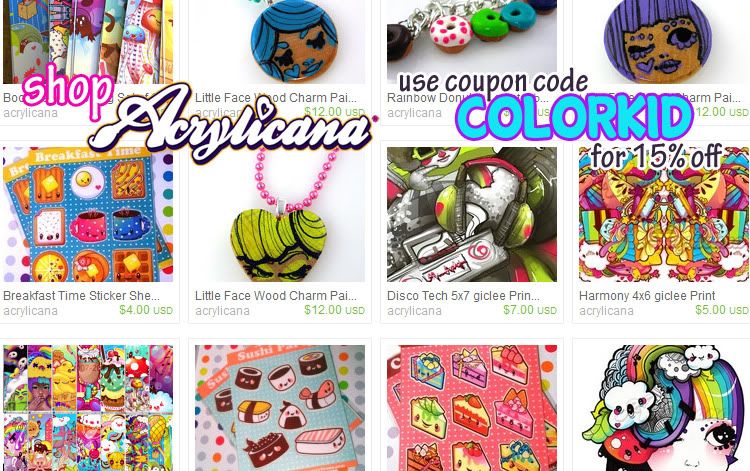 (click image to enter shop)

Use coupon code COLORKID for 15% off your order. Expires after June 9th.

Over 380 items in stock!
New items added daily.

20% - 50% OFF stock. SUPER CLEARANCE! Everything must go!

We ship worldwide, accept paypal and most credit cards.

All items feature original artwork to the Acrylicana Brand.